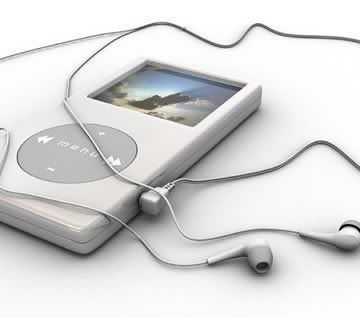 This week's audios have been exciting, surprising, and disappointing. I guess that proves the old adage "different strokes for different folks." It certainly was an interesting week.
Exciting........sometimes
Tunnel Vision
Sara Paretsky
A V.I. Warshawski novel
Reminiscent of Kinsey Milhone in Sue Grafton's alphabet series, V.I (Vic) Warshawski, private detective lets her enthusiasm for a cause get her into hot water. This is the first of these books I have read, but I suspect it follows the previous pattern. It's a good read, not a great one, but does give the reader a sense of adventure on the one hand, and frustration on the other, as Vic continually ignores advice from her boyfriend (a cop), licensed social workers, attorneys and journalists to do her own thing.
In the end, the missing are rescued, the bad guys end up in jail, and the murders get solved....those aren't spoilers, they're the general theme of all such cookie cutter mysteries with "wonder woman" leading ladies.
~~~~~~~~~~~~~~~~~~~~~~~~~~~~~~~~~~~~~~~~~~~~~~~~~~~~~~~~~~~~~~~~~~~~~~~
Surprising..............a new discovery

Moth
(Lew Griffin Mysteries)
James Sallis
Narrator; J. Valmont Thomas
I like this character, and enjoyed this book. There's not much plot though, Lew Griffin, big tough teddybear ex detective turned college English lit prof, takes the reader along on the ride as he looks for the daughter of his ex-wife, and several other missing persons. All unofficial of course.
The man has a tendency to land in mud, followed by hospitals,and is nursed back to health by a series of motherly nurses and ex girlfriends.
The best thing about this one was the audio. I enjoyed the excellent reading which took me back to time spent in New Orleans. The accents are authentic and rich.
A great rainy afternoon listen. Not great literature, but good characters and soothing story telling.
~~~~~~~~~~~~~~~~~~~~~~~~~~~~~~~~~~~~~~~~~~~~~~~~~~~~~~~~~~~~~~~~~~~~~~
disappointing..................

Love Over Scotland
A 44 Scotland Street Novel

Alexander McCall Smith
narrator Robert Ian MacKenzie
I wanted so much to like this book. I'm a hugh Alexander McCall Smith fan, but this series just doesn't click with me. I thought perhaps if I listened rather than read it, I'd be able to relate better, but it just didn't happen. If you are 44 Scotland Street fan, you'll enjoy this. Beyond that I just can't say that I understand enough where AMcCS is going to recommend it to anyone else.
~~~~~~~~~~~~~~~~~~~~~~~~~~~~~~~~~~~~~~~~~~~~~~~~~~~~~~~~~~~~~~~~~~~~~~~~~
A pleasant and exciting surprise.......................

Absolute Certainty

Rose Connors
narrator: Bernadette Dunne
This was a knockout. The main character, Marty Nickerson is an assistant DA in Barnstable Cty, Massachusetts-- Cape Cod. A series of particularly heinous murders of young males has her doubting the validity of the first conviction, since the murders continue while the first 'murderer' sits in jail.
Her relationships with her bosses-particularly chain-smoking Geraldine Shilling who aspires to become the first female DA in the county; with the "kid"-the young new attorney in the DA's office; and with the public defender Harry Madigan, who works with her to discover whether they've got the right guy, are well drawn.
The plot develops steadily, with each chapter racheting up the suspense as more evidence (is it admissable?) piles up. When Marty continues to question her superiors, the action really picks up. The story is so tightly written, that I did not guess the identity of the murderer until Connors tells us.
As an audio, it was as easy to follow as text. There are now four more Marty Nickerson mysteries in this well-written series, and you can bet I'll be looking for them either in print or in audio.