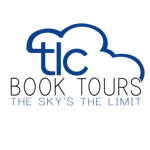 Aunty Lee's Deadly Specials
I'd never heard of Rosie "Aunty" Lee before TLC Blog Tours offered me a review copy of Ovidia Yu's latest volume in this series. I was attracted to it by the setting. Singapore is one of my favorite cities and if you asked me why, I'd say without a second thought "The Food." So when I saw a story set in Singapore about a little old lady who ran a restaurant and a catering business I was in. Here's what the publisher said to entice me:
Rosie "Aunty" Lee, the feisty widow, amateur sleuth and proprietor of Singapore's best-loved home cooking restaurant, is back in another delectable, witty mystery involving scandal and murder among the city's elite

"Rosie Lee is a terrifically original heroine." —Louise Penny, author of The Beautiful Mystery

Few know more about what goes on in Singapore than Aunty Lee. When a scandal over illegal organ donation involving prominent citizens makes news, she already has a list of suspects. There's no time to snoop, though—Aunty Lee's Delights is catering a brunch for local socialites Henry and Mabel Sung at their opulent house.

Rumor has it that the Sung's fortune is in trouble, and Aunty Lee wonders if the gossip is true. But soon after arriving at the Sung's house, her curiosity turns to suspicion. Why is a storage house she discovers locked—and what's inside? What is the couple arguing about behind closed doors? Where is the guest of honor who never showed up?

Then, Mabel Sung and her son Leonard are found dead. The authorities blame it on Aunty Lee's special stewed chicken with buah keluak, a local black nut that can be poisonous if cooked improperly. Aunty Lee has never carelessly prepared a dish. She's certain the deaths are murder—and that they're somehow linked to the organ donor scandal.

To save her business and her reputation, she's got to prove it—and unmask a dangerous killer whose next victim may just be Aunty Lee.
I enjoyed the story, but found it to be a bit hard to follow. There are numerous characters with similar names, and I needed to actually write down names and relationships to keep them straight. The choppy dialogue was very disconcerting. I couldn't tell if it was a poorly edited e-galley or if it was the author's attempt to replicate "pidgin" English ( or its Singaporean version). The food descriptions were certainly enough to make me want to call my travel agent to book an immediate flight, but the murder mystery was a bit bland (OK, it's a cozy). It was obvious from the beginning what was going on, and the machinations of Aunty (a nosy old lady if ever there was one) and her friends to out-solve the authorities (or convince them that a crime had been committed) got to be boring after a while. I just wanted them to get on with it. I liked the setting and the premise did offer some opportunities for mysterious undertakings. I certainly would recommend it to readers who like new and exciting settings, descriptions and recipes of good food, and a cast of crazy quirky characters. I'm just not sure I could take an entire series of Aunty. In view of Ms. Yu's background as a playwright, I'd bet this could be a great comedic play, movie, or TV series.
Ovidia Yu is one of Singapore's best-known and most acclaimed writers. She has had over thirty plays produced and is also the author of a number of mysteries that have been published in Singapore and India. She received a Fulbright Fellowship to the University of Iowa's International Writers Program and has been a writing fellow at the National University of Singapore.If you want to see more about Ovidia Yu's works, you can visit on
Facebook
and follow her on
Twitter
.
Title:
Aunty Lee's Deadly Specials
Author:
Ovidia Yu
Publisher:
William Morrow Paperbacks (2014)
Genre:
Cozy mystery, amateur sleuth
Subject:
illegal organ harvesting
Setting:
Singapore
Series:
Singaporean Mysteries
Source:
e-galley from the publisher via Edelweiss
Why did I read this book now?
I am participating in the TLC Blog Tour